Participants will experience a unique guided float trip down the Pere Marquette, Muskegon, and/or the White River located in West Michigan. The program also offers fishing trips on inland lakes throughout West Michigan. Each participant will be instructed on the basic techniques of fly and or light tackle fishing. Fishing activities are held from within a drift boat, on a riverbank or physically wading into the river depending on the comfort level of each participant.
Each fishing trip will range from 4-8 hours and includes a streamside meal prepared by Flyin' Heroes. In addition, all the necessary fishing tackle, rods, and waders are provided.
The event is free. Transportation is provided to/from the fishing grounds.
U.S. military veterans will gain confidence while feeling a sense of accomplishment through an outdoor recreational setting. Flyin' Heroes assists in enriching the veteran's lives through a therapeutic recreational opportunity that encourages the development of life skills and personal growth through teamwork, positive attitude, and achievable results
Fishing is simply the tool that allows us to connect with our local community of veterans.
Our organization focuses on the importance of creating lasting relationships and lifelong memories on the river. The program is open to all veterans regardless of era or branch served. All that is required is a copy of a DD-214 showing an "honorable discharge".
"This was a great way to spend some quality time together and reflect on our experiences."
- NICK, 2022 PARTICIPANT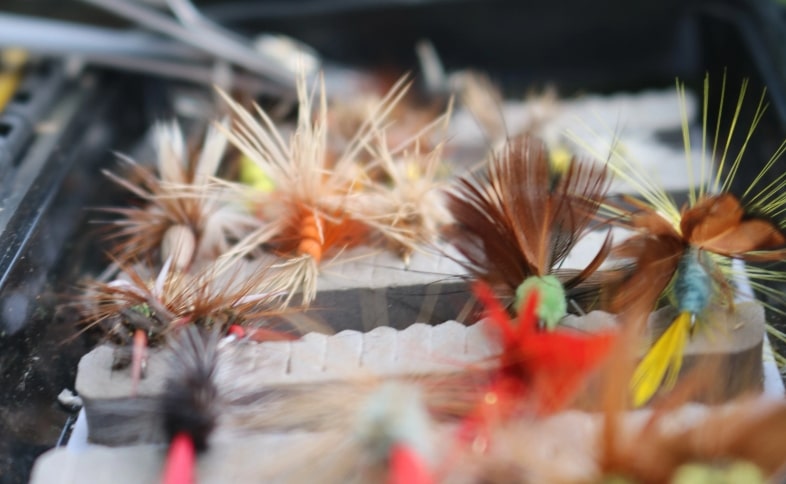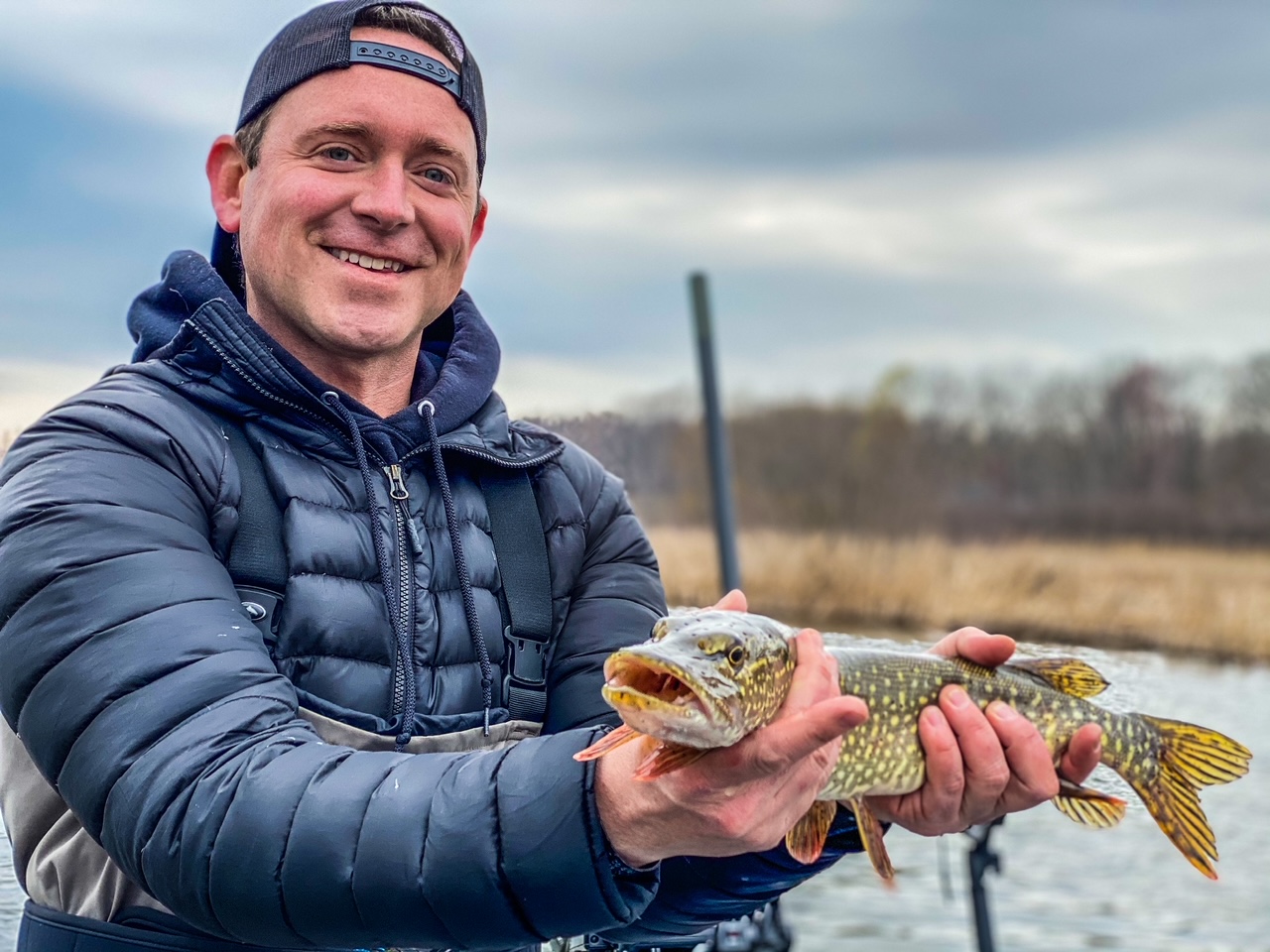 During the month of July, the program switched gears from cold water species to focusing our attention to the backwaters and bayous of the lower Muskegon River. Our main target species included both large and smallmouth bass, northern pike, and muskellunge (musky). Hot and humid afternoons and the ever increase canoe/tubbing "hatch" pressure, kept our focus on the early morning or late evening bite. Thunderstorms rolled through the area helping to keep the system charged with higher than average river levels. Conditions were ideal for our veteran anglers for pursuing fish on a variety of tactics.
Read More
Our program recently had the privilege of working with a Marine from West Michigan. Our team assembled at the beautiful Muskegon River Inn located in the quaint downtown area of Newaygo, Michigan. The Inn is conveniently located in close proximity to some of the best tailwater trout fishing in the state. June is an excellent time to pursue trout on either a dry fly or a traditionally swung wet fly. Several varieties of mayflies, such as the famous gray drakes, sulfurs and iso's are common along with caddis and the occasional large stonefly. Needless to say, the Muskegon River is full of aquatic life and provides a substantial food source for trout and other game species that reside in its waters.
Read More