There is no better time to be in Northern Michigan than right NOW! The brisk mornings, changing leaves, and our rivers are alive with the annual return of the Chinook "King" salmon. The "run" is on and new fish are entering the river systems daily. Pods of fish can be found throughout the river system. For this month's trip, Flyin' Heroes choose to target the fresh Chinooks moving in the lower sections of the Muskegon River. Fish have started their annual migration from Lake Michigan to the mouth of the Muskegon River in Muskegon Lake. Timing is everything, and getting out on the water at sunrise is hard to beat right now!!! Our participants were treated to a wonderful display of a fog mixed sunrise on the river!
Covering water and switching tactics allowed our team to locate a few decent players for our participating veterans to enjoy. Chinook's were caught fishing plugs through the deep holes where the fish were staging for their push up river. Later in the day, our team switched tactics and focused on fly tackle and stripping streamers for northern pike and smallmouth bass. Our team at Flyin' Heroes was grateful to have the privilege of sharing the natural beauty and prestige back drops the Muskegon River with two outstanding individuals.
"My trip with Flyin Heroes was top notch
unforgettable. The crew stayed in touch with me and kept me informed on weather conditions, requirements and provided everything in order to be safe and successful. We were also given options of how we wanted to proceed on the water which gave us a sense of control of our own experience and supporting our confidence level with trying new things."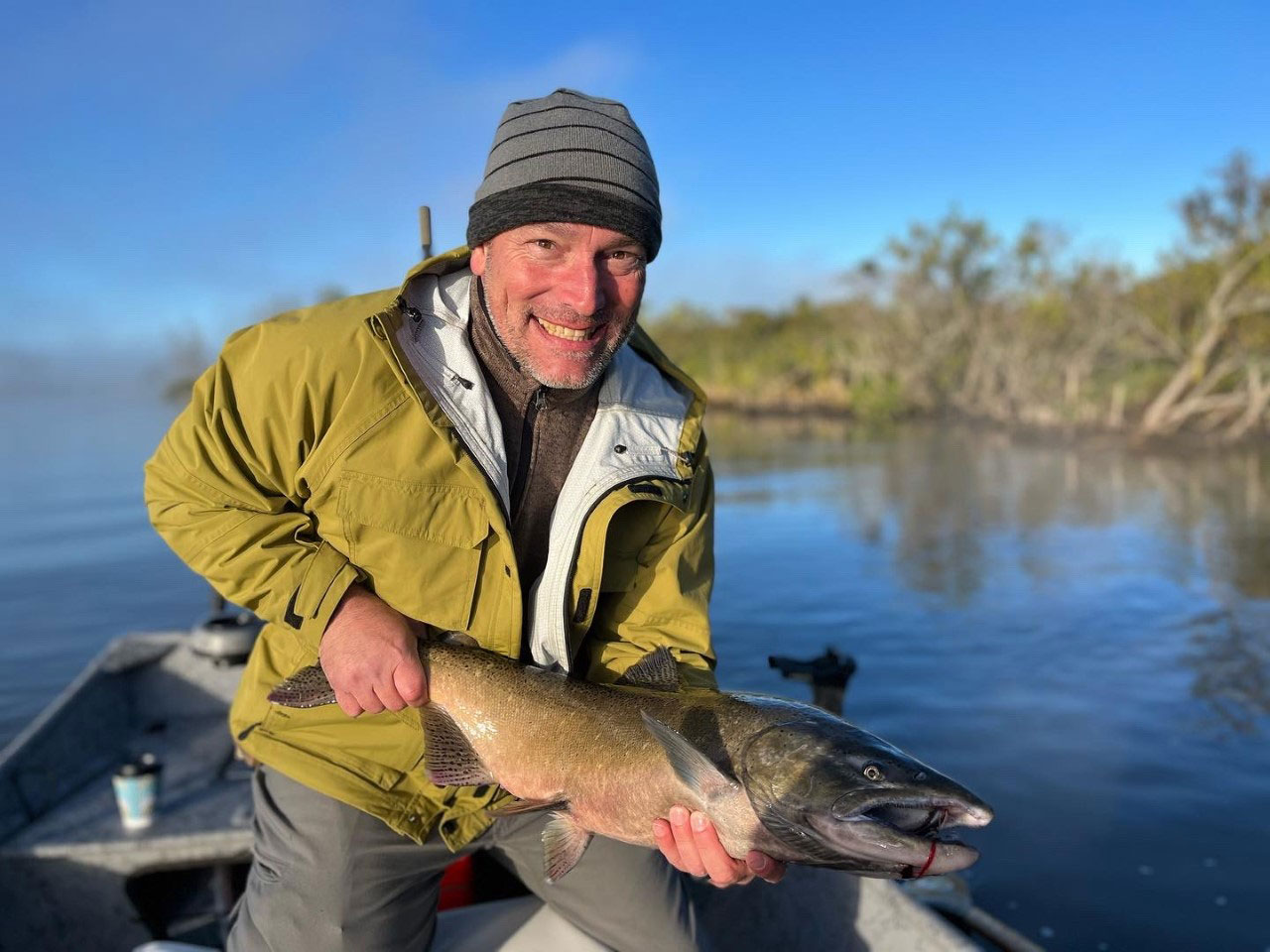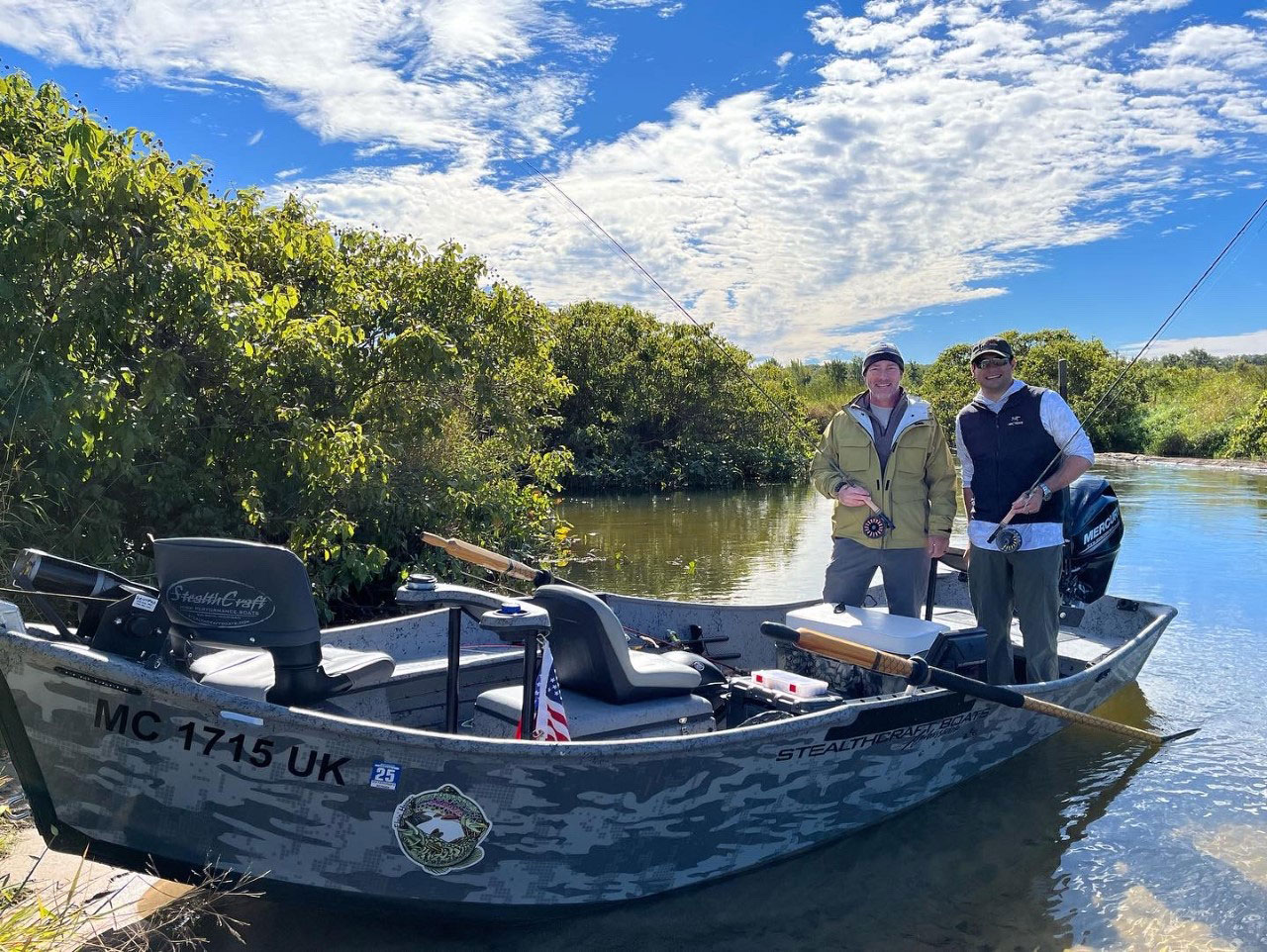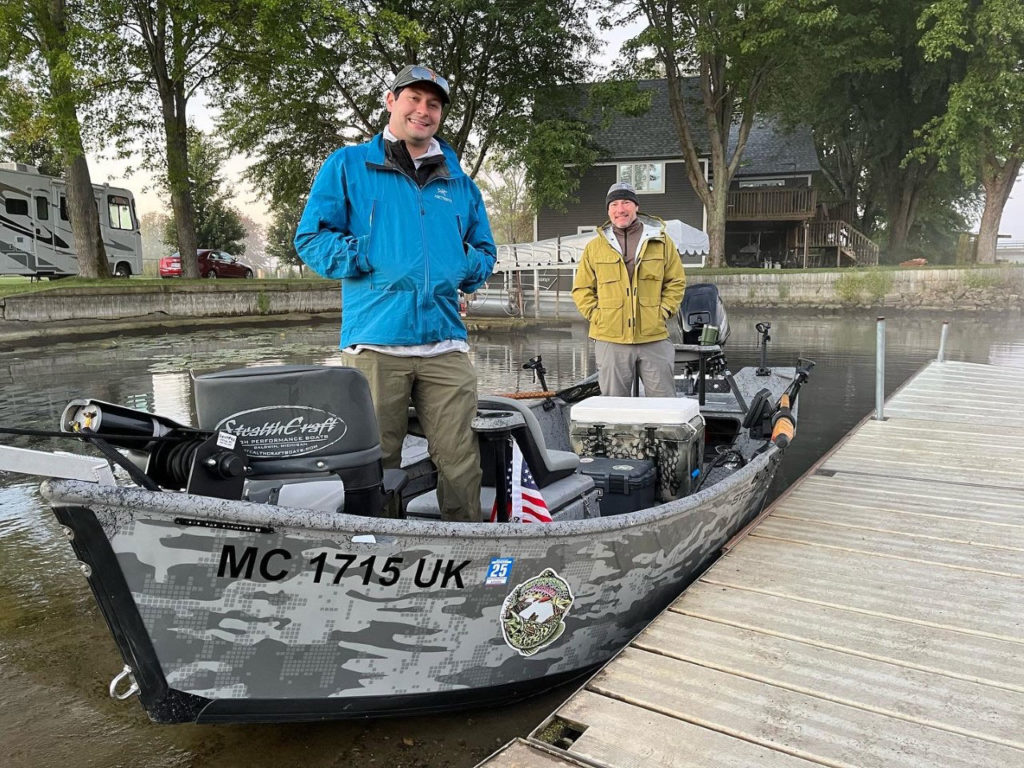 "From the time I learned about the program, to the actual event, I was treated like the most important person in the world throughout the process."
Our program recently had the privilege of working with a father and son from the neighboring State of Ohio. Both Airmen traveled to West Michigan to explore the lower section of the Muskegon River. Target species for this months trip consisted of Chinook "King" salmon, steelhead, resident northern pike, and smallmouth bass.
Read More
Long days and short nights have allowed for great opportunities for pursuing early morning/evening warm water species such as northern pike, smallmouth and largemouth bass. Over the last few weeks, the temperatures in West Michigan have reached the mid 80's by noon. River temperatures have held in the mid 70's, allowing for a strong top water bite.
Read More
Experience a unique guided float trip down the Pere Marquette, Muskegon, and/or the White River located in West Michigan.