Our program recently had the privilege of working with a father and son from the neighboring State of Ohio. Both Airmen traveled to West Michigan to explore the lower section of the Muskegon River. Target species for this months trip consisted of Chinook "King" salmon, steelhead, resident northern pike, and smallmouth bass. Each species focused on a certain tactic of fishing coupled with covering vast amounts of the river. The group started off the morning "pulling" plugs through some of the deeper holes and runs in efforts entice a "King" or steelhead to swipe at the lure. Plugging flat fish type lures can be very effective because the erratic behaviors and attractive color combinations. Fish can't help but to strike out of aggression and or territorial behavior. With little action on the plugs, the team switch tactics and focused our attention to throwing large articulated flies and hard/soft swim baits to northern pike and smallmouth bass. Mixed bag of fish came on both the fly and light tackle presentations.
The time spent on the water never disappoints! Great conversations were had reflecting on past service and the therapy that fishing adventures provide. Big thanks to both men for traveling to Michigan to spend time on one of the most pristine waterways in Michigan! Tight lines!!!
"I'm not much of a fisherman but this was a great experience. Eric and his team made sure we were well taken care of and he provided clear positive instructions. I would definitely do it again!"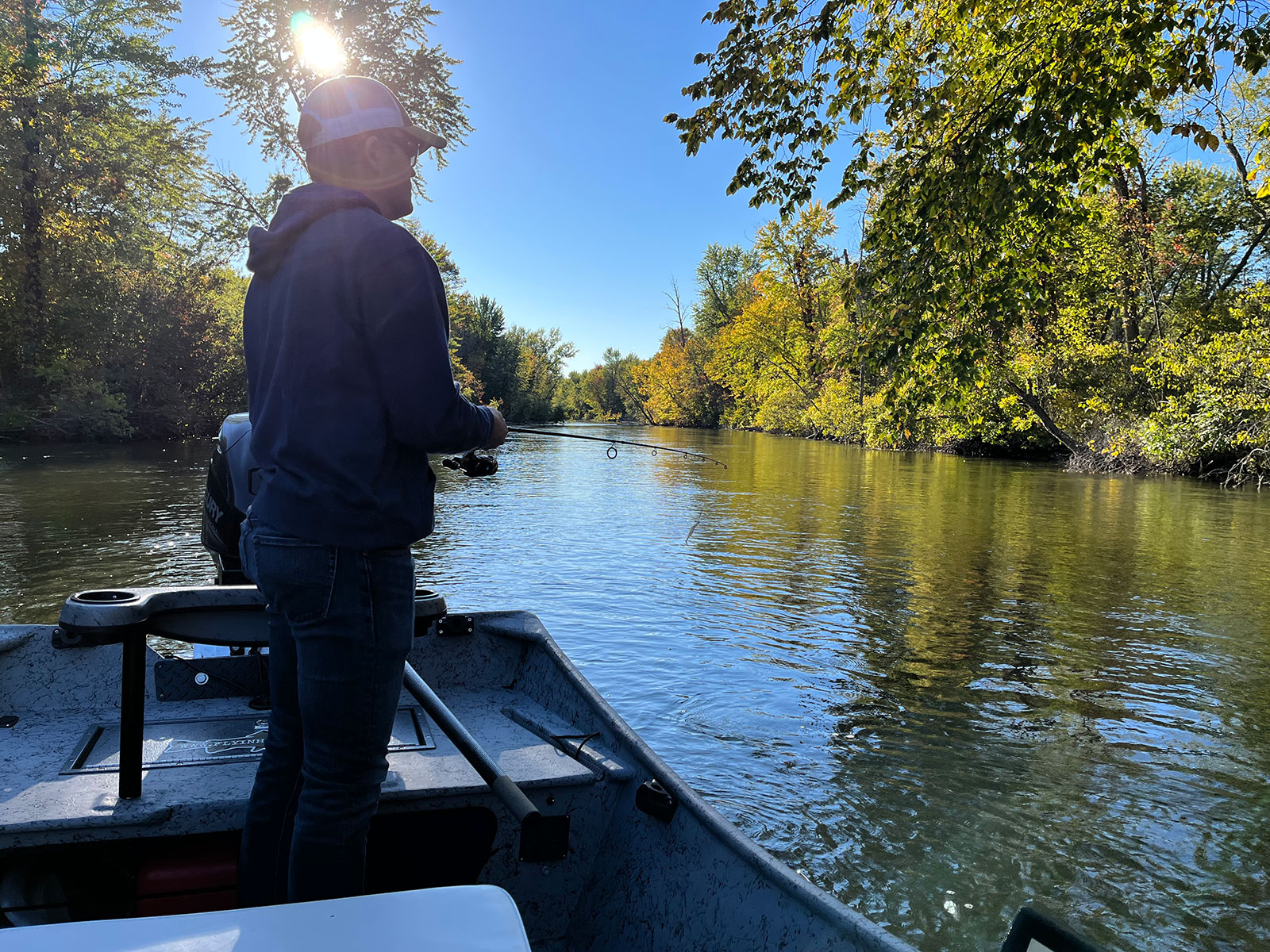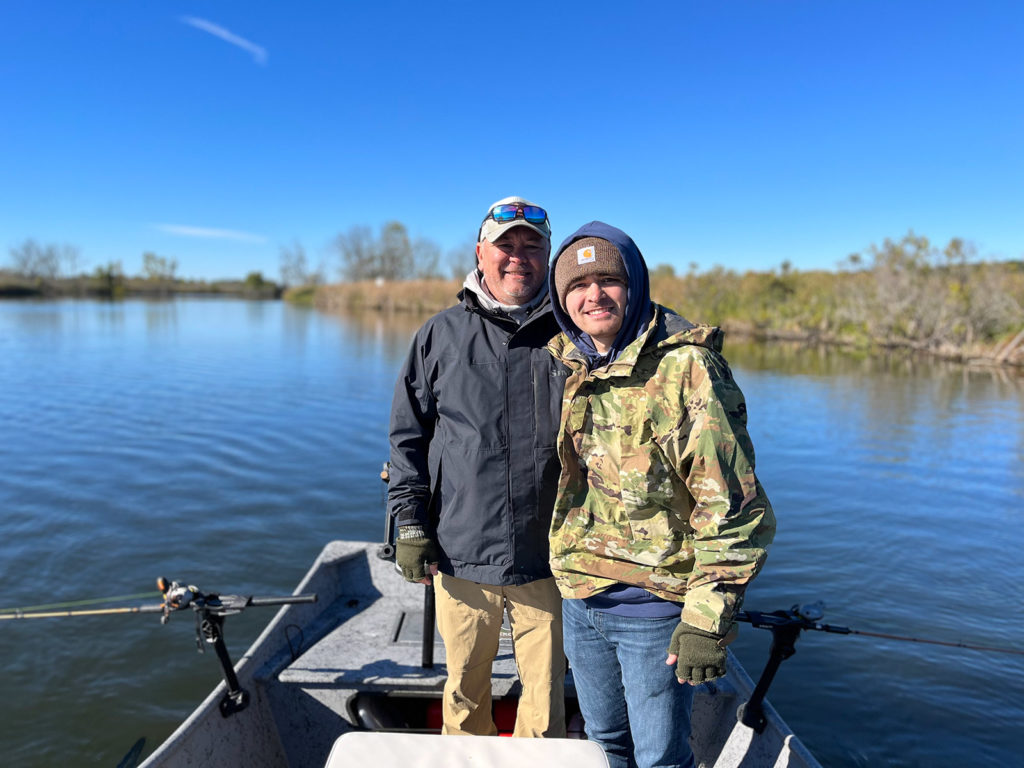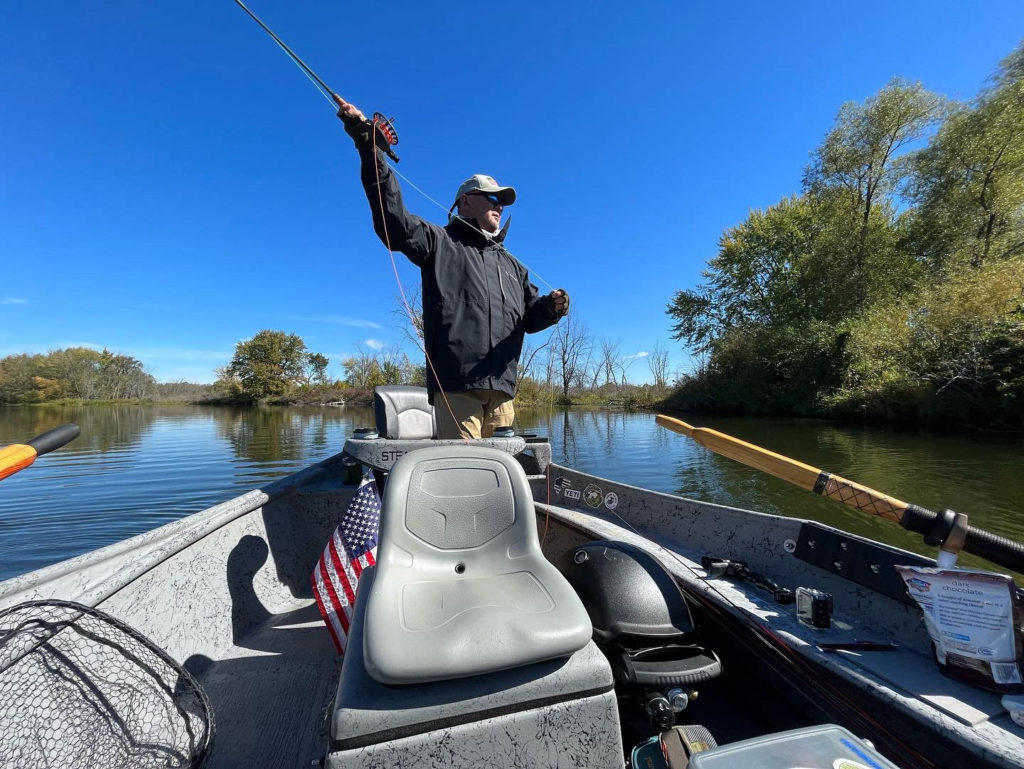 "My son and I are both veterans and this was a great way to spend some quality time together and reflect on our experiences. We could not have asked for a better guide than Eric, he was polite, courteous and patient (especially with fly fishing!). I would highly recommend reaching out to Eric and his team at Flyin' Heroes you will not be disappointed!"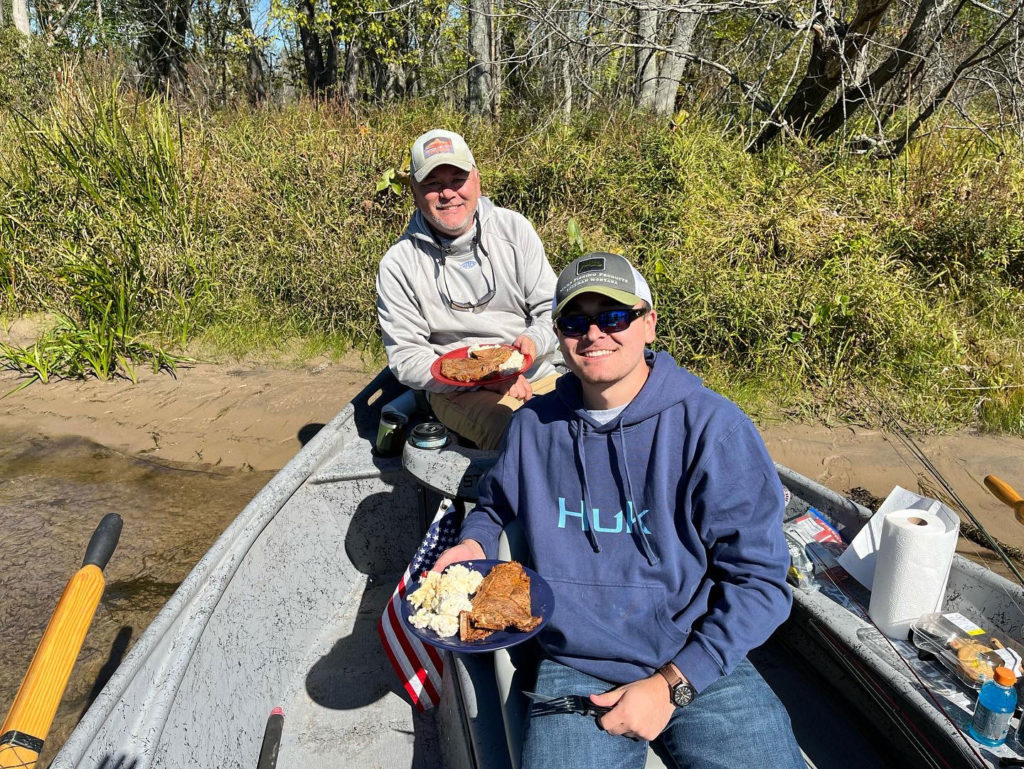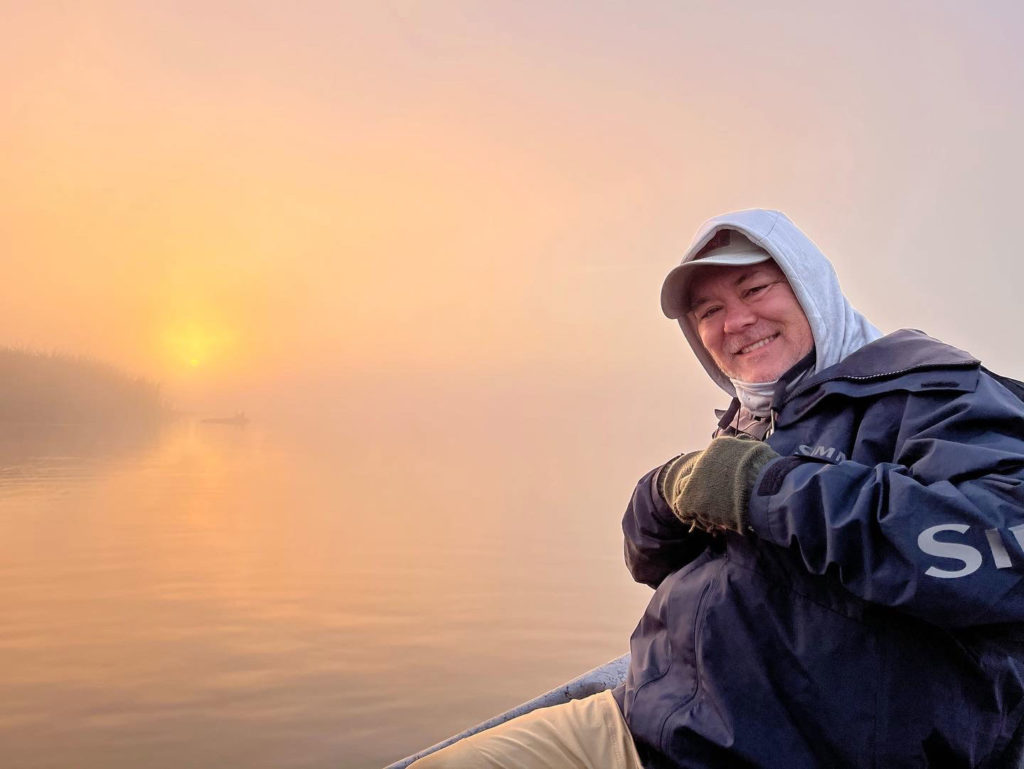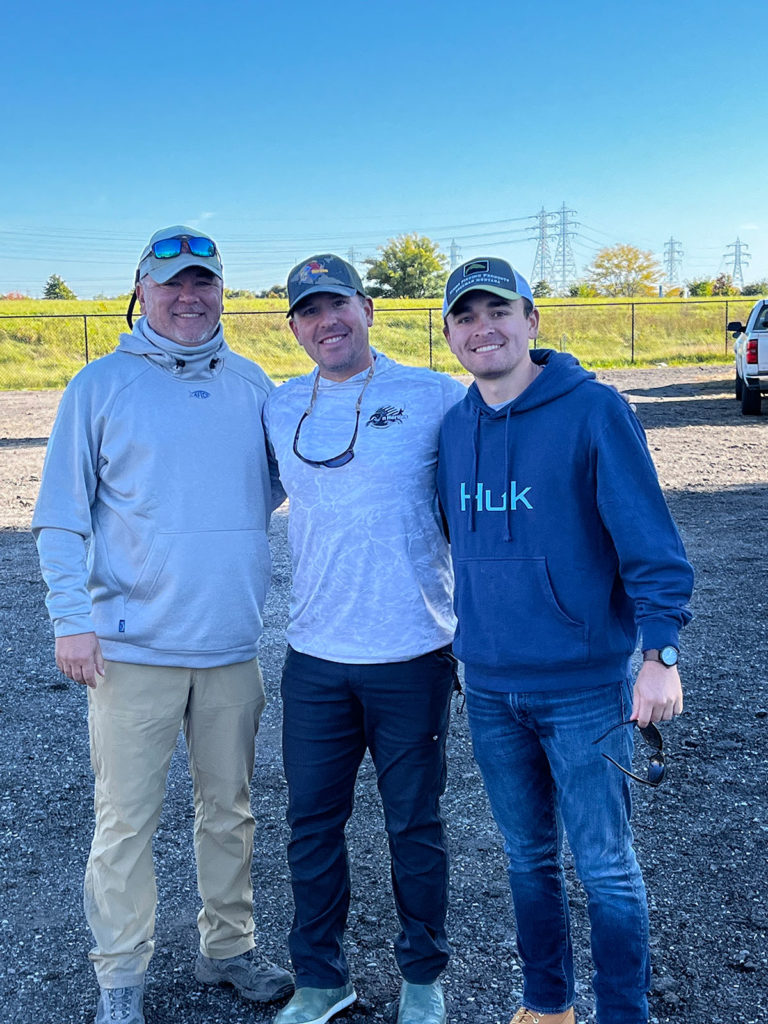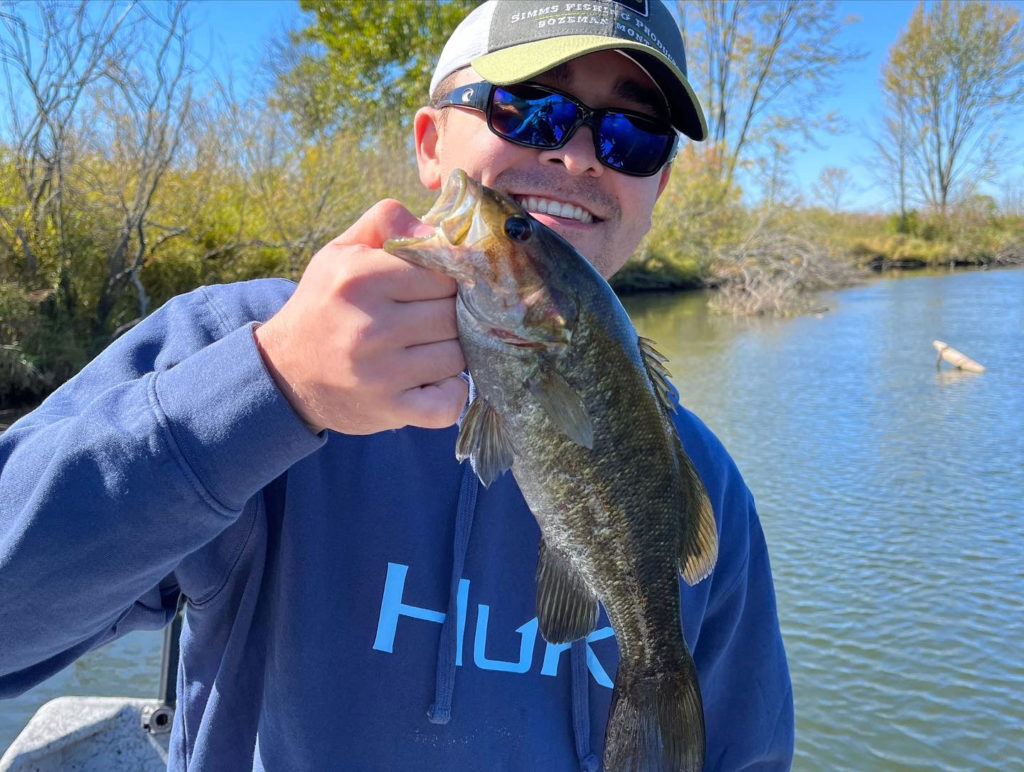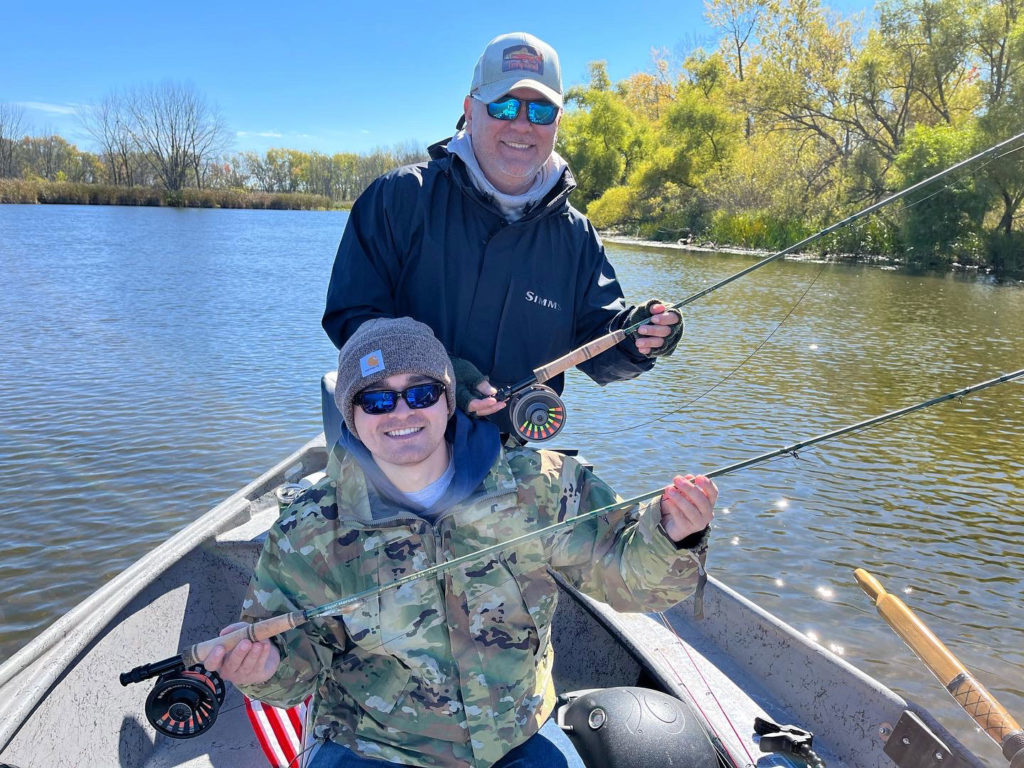 During the month of July, the program switched gears from cold water species to focusing our attention to the backwaters and bayous of the lower Muskegon River. Our main target species included both large and smallmouth bass, northern pike, and muskellunge (musky). Hot and humid afternoons and the ever increase canoe/tubbing "hatch" pressure, kept our focus on the early morning or late evening bite. Thunderstorms rolled through the area helping to keep the system charged with higher than average river levels. Conditions were ideal for our veteran anglers for pursuing fish on a variety of tactics.
Read More
Our program recently had the privilege of working with a Marine from West Michigan. Our team assembled at the beautiful Muskegon River Inn located in the quaint downtown area of Newaygo, Michigan. The Inn is conveniently located in close proximity to some of the best tailwater trout fishing in the state. June is an excellent time to pursue trout on either a dry fly or a traditionally swung wet fly. Several varieties of mayflies, such as the famous gray drakes, sulfurs and iso's are common along with caddis and the occasional large stonefly. Needless to say, the Muskegon River is full of aquatic life and provides a substantial food source for trout and other game species that reside in its waters.
Read More
Experience a unique guided float trip down the Pere Marquette, Muskegon, and/or the White River located in West Michigan.